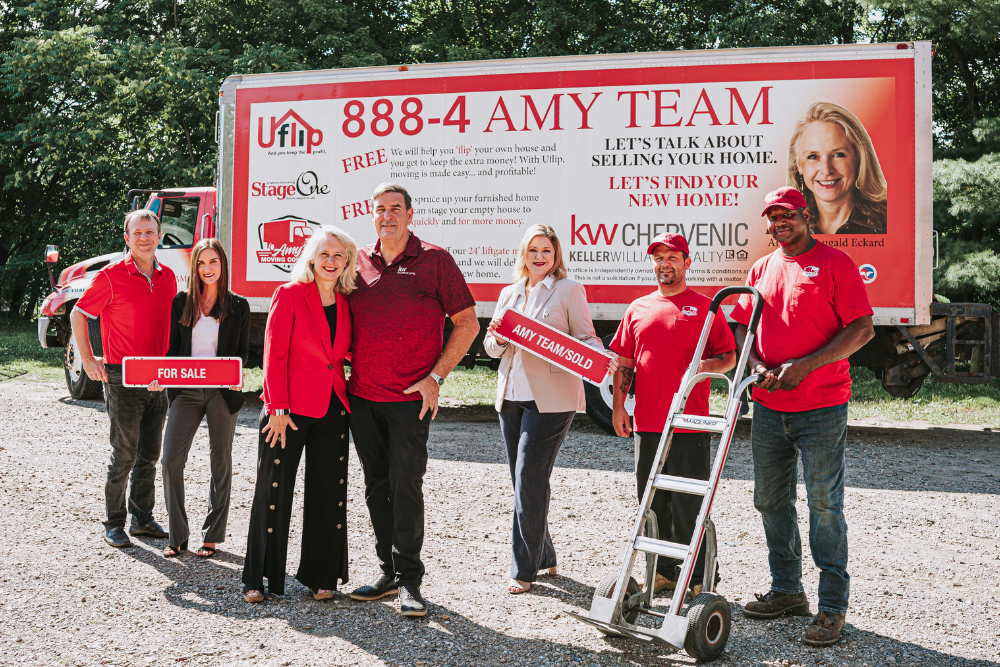 As part of the Elite Buyer Club, clients are able to utilize The Amy Team's moving services for FREE - includes a moving truck and delivery.
When moving day comes, our team will drop off one of our 24-foot moving trucks to your home, for you to load. Each truck has a mechanical lift gate and comes with moving blankets and dollies to help protect your items.
Once your truck is packed and ready-to-go, we'll deliver it to your new home for FREE. For larger items that require professional help, The Amy Team can recommend one of several specialty moving companies we trust.
Book Your Moving Truck
Please sign and return our Moving Services Agreement waiver so we can reserve and schedule your moving truck.